It was our honor to be a festival partner for "No Barriers 2007".
This event, held in the splendor of Squaw Valley California, truly showed the best of the human spirit for living. "No Barriers" is more than an event it is a state of mind.
Thanks to the "NB" Board and Staff for creating such a fine event for all people, not just persons with disabilities.
They can be found at
www.nobarriersusa.org
Not only did it provide a chance for all people to try out adaptive equipment, it also gave many a chance, myself included, to see where their individual drive may lead them. It also provided a platform for some of the best in science, research and technology to show whats new and upcoming in a broad range from prosthesis to universal design.
We at DRAFT had the privilege to showcase the Segway as an aid to those with mobility limitations. We literally trained hundreds of people during the event. Some with disabilities such as SCI, MS, Spina Bifida, Amputees, ALS and the list could go on.
Others with "Abilities" such as Phd's, MD's, both physical and occupational therapists, caregivers and many many more.
Jerry Kerr was at his usual eloquent best with his presentation at the symposium. For the first time the DRAFT presentation also included a fine documentation of what we and the HT are all about. The video was produced by Trey Kerr and his hard work showed in such a fine quality presentation.
Here are a few photos from DRAFT's Interactive clinics. I'll post more when the photos become available to me.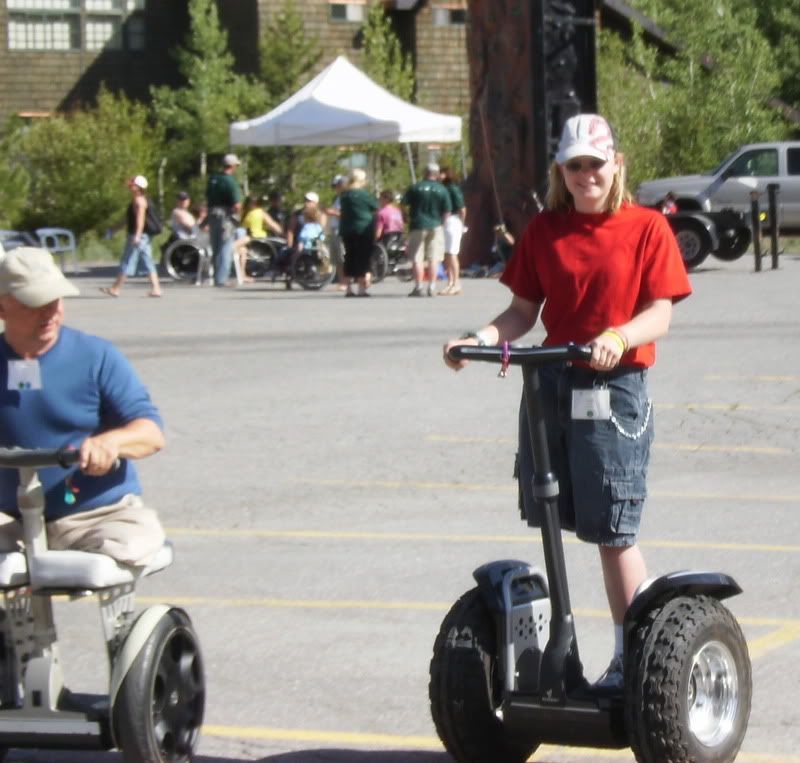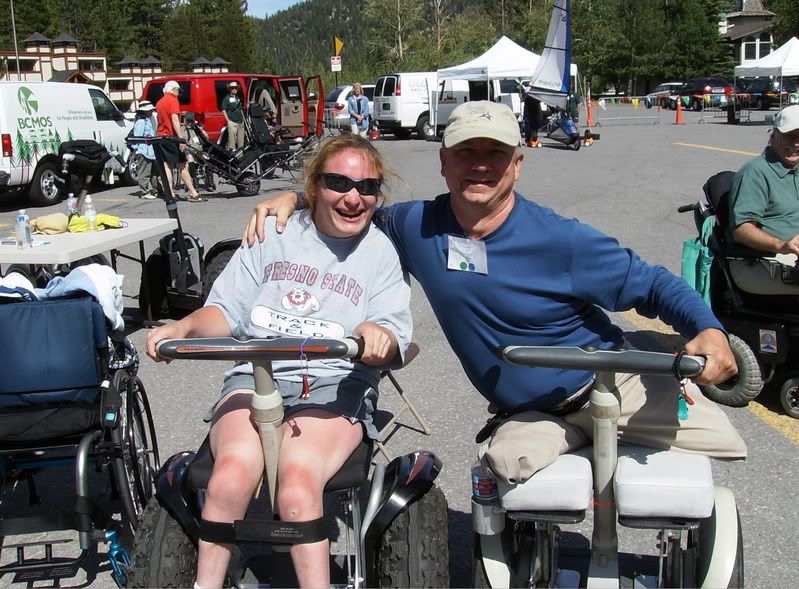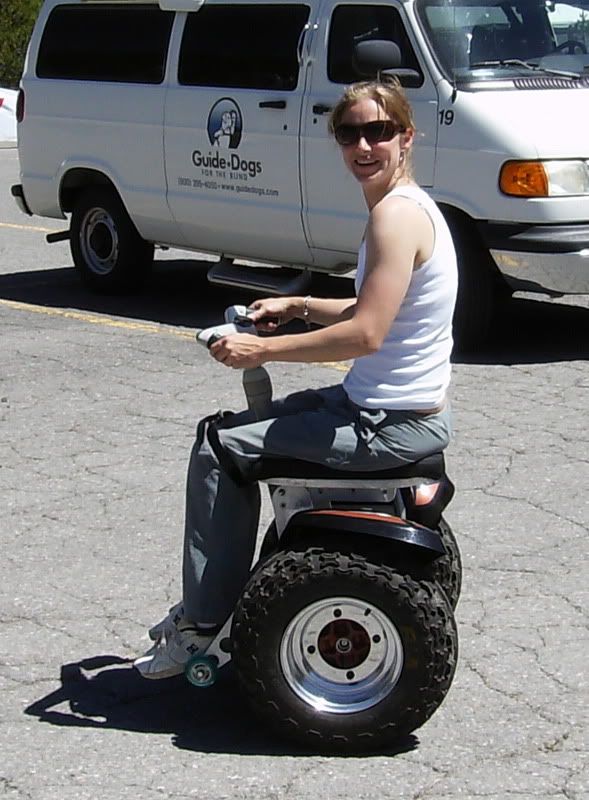 And thats just a dent in what was accomplished. So many left our exhibit with a new understanding of the Segway.
One more photo.
Whats more rare than a "Segway in the Wild" ?
An Ibot in the wild.
Even more unlikely is the following: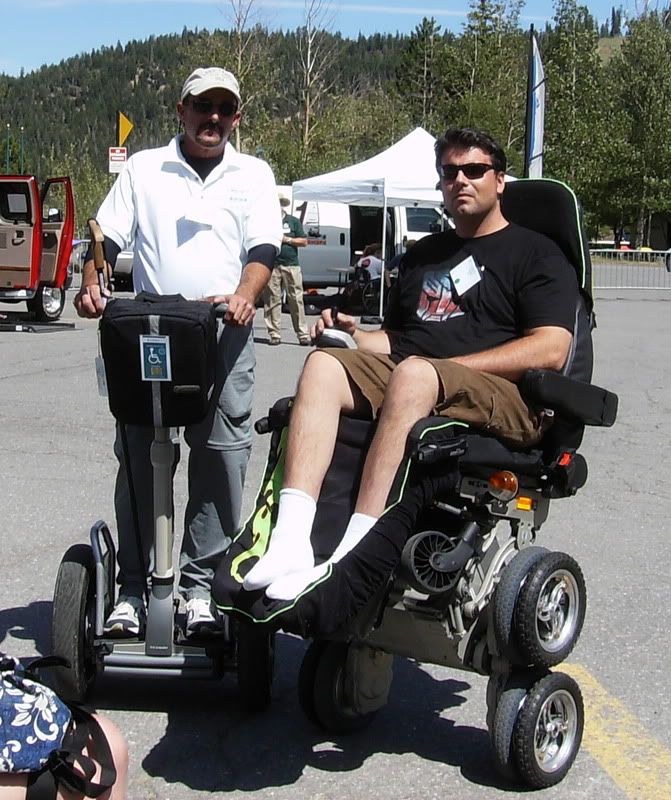 Myself on the Segway and Harlan Hobbs on his Ibot. Two great machines that have improved both of our mobility. You would think that would be enough to put a smile on our faces, but we were in the "We Bad" mode there !
Harlan can make that chair do some wild things, I know he took me along to see it in action.
On a personal note.
A friend of DRAFT, Mark Wellman, called me out at dinner one night and told me he expected to see me on the "Rock Wall" in the morning. At first I was going to remind him that my feet don't work but then stopped mid sentence.
You see Mark broke his back in a climbing accident and is now a Paraplegic, but has since made assents of El Capitain among many others. He is also a skier, EXTREEM Mountain Biker and does just about anything else that seems impossible.
I went to the wall and did my best. Did I get to the top, no. But I learned that I could get much farther then I would have ever thought.
Thanks Mark you opened my eyes. Please check out his website:
http://www.nolimitstahoe.com/index.htm
He is an amazing man.
Well I can go on forever but I have gone on to long already. I can't wait for our next event.
Be Big,
Alan
PS-I'm sorry if the pics are too large, I don't post many so I tried my best but I'm not from the "computer generation".