I acquired a faded green 71 longbed with a 250 six from a local farmer. I wanted a beater truck for running parts and the price was right ($250) so I took it off his hands. Well, things have changed and now my plans are to build a baby blue 68 clone with a front dropmember, weld in 4 link, air bags, 20" Coys, stock 250 six, Vintage air, and buddy buckets.
Joseph from
EastsideDesignLab.com
worked up some sick renderings of my vision. He has done work for other car builders and is a class act! I highly recommend him!
I'm generally not a fan of chrome and like the "poverty look" of white bumpers so I'm leaning toward #3 but #2 looks so clean that I'm really undecided, what do you think?
1.
2.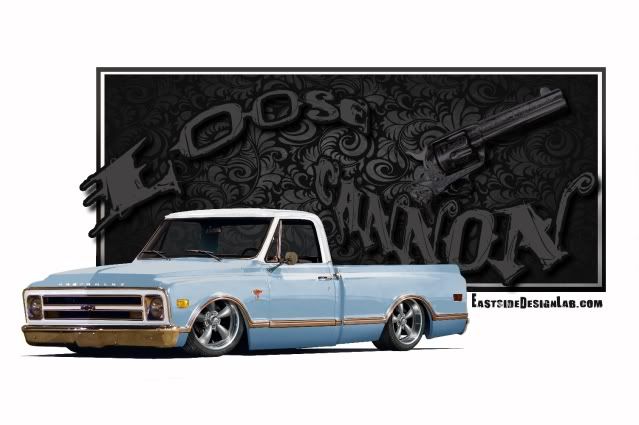 3.
Here's the 71..
A 72 parts truck I got for the SWB frame and bed.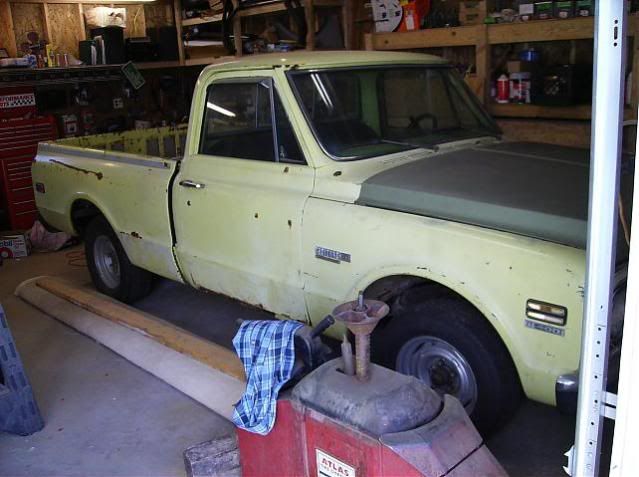 I plan on putting the 71 cab on the 72 frame and running a 68 clip. I just want a cruiser so the 250 with a 350 turbo will be used.
Won't be much progress until I finish a couple of honey do's and bagging my 05 burb (see signature) but I had to start the build thread after getting the renderings from Joseph