I went for years without doing so, but when I finally gave it a shot it was way easier than I thought. I saw this video on Youtube today showing a shopping cart made for wheelchairs (which I've never seen in the US) which reminded me of it.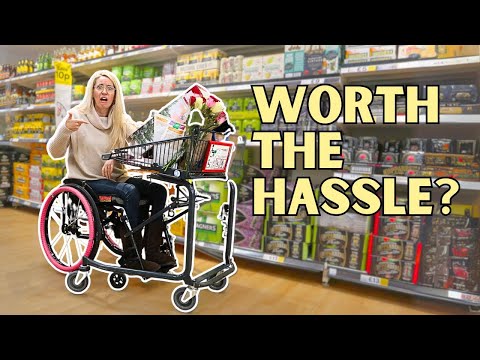 It struck me that I've never seen another wheelchair user pushing a normal shopping cart. Maybe there are more of us out there doing it, to be fair I've probably only ever seen a half dozen wheelchair users out shopping in a grocery store or walmart, whatever, on their own.
Anywho, if you're averagely fit para with undamaged shoulders and wrists, it's quite easy to push a shopping cart from your wheelchair. Just push the chair with one hand and steer yourself and the cart with your other hand in the center of the shopping cart's handlebar.