I didn't see a lights thread, so just thought I'd show this.
We were in Houston at Randa's Mom's house for Christmas. One night we went out lights sightseeing, she told us there was one house we HAD to see. ok.
Well, we turned this corner and I went holy shit Mom, you weren't kidding! I would have thought something this over the top, would have been really tacky, but you kind of went "wow, this is a really good job. Photos don't do it justice but pretty close. This is not a rich man's house, so don't think they paid somebody to do this, but man he must have started in the summer.
Here is an overview: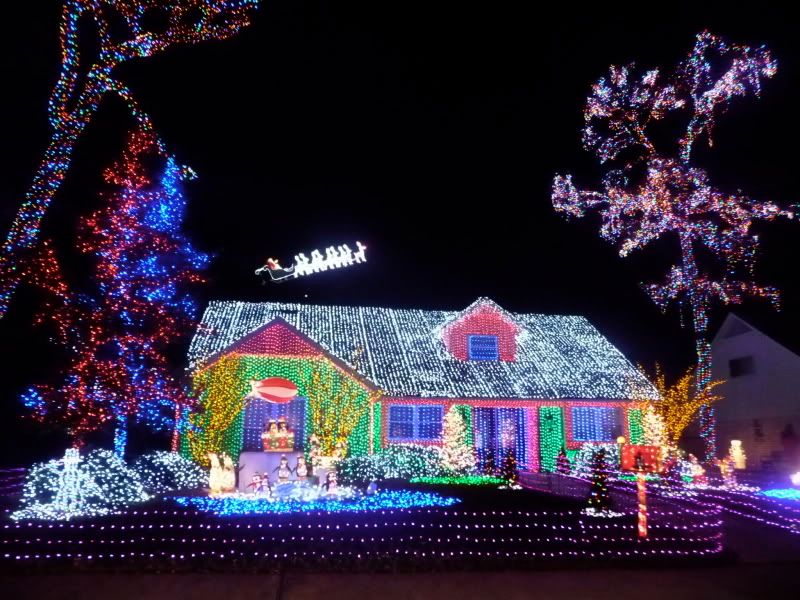 Here is a better shot of just the house: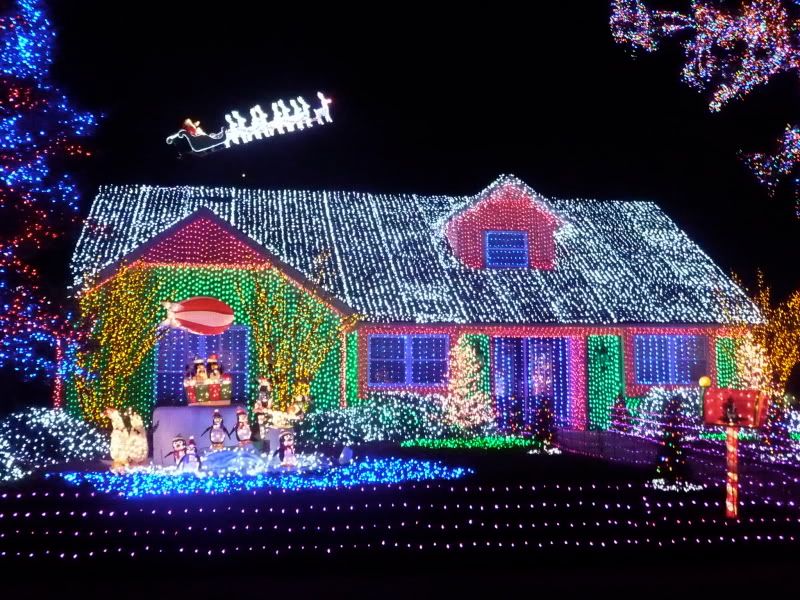 Here are the trees to the left: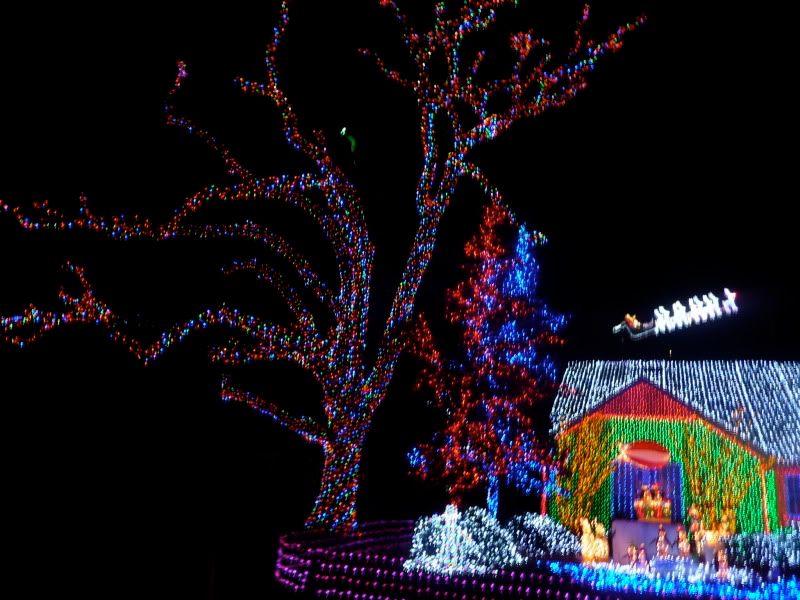 Here is the tree to the right, which is about 40' tall. The owners(bottom of photo) were serving free hot chocolate to all the people walking up, but I didn't try to get out in the street traffic: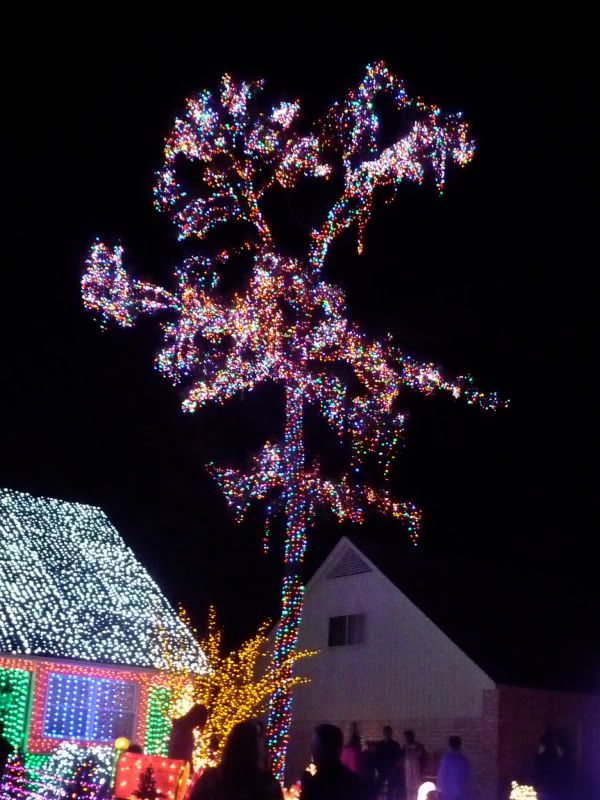 Even zoomed in, I could not see what is holding Santa up: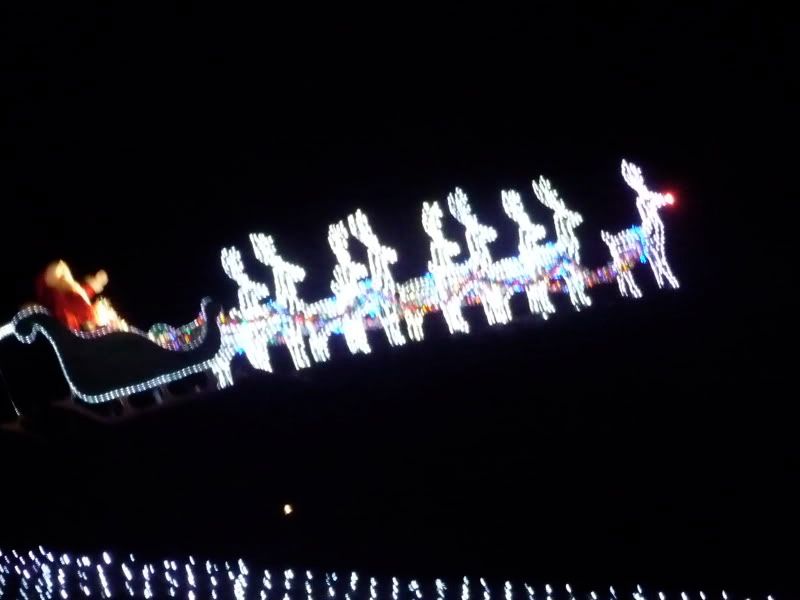 As you can tell, I was thoroughly impressed. Oh yeah, as we were driving away, I saw the whole side of the house to the right was also done in green/red light strings. What an undertaking.