I just called these burgers Chicken Fajita Burgers because of the ingredients.......I planned on grilling them but I had spent all day at my daughter's softball game and then the rest of the day on the tractor cutting grass, so I was beat.
1 pound ground chicken, half onion, half bell pepper, couple toes of garlic, Fajit Seasoning, mix together, form burgers and grill!
These were absolutely KILLER, definitely going to do it again.
Into a cast iron pan, with oil over medium low heat in order to cook through without over browning the outside.
Top with your choice of cheese, I used Mexi Blend.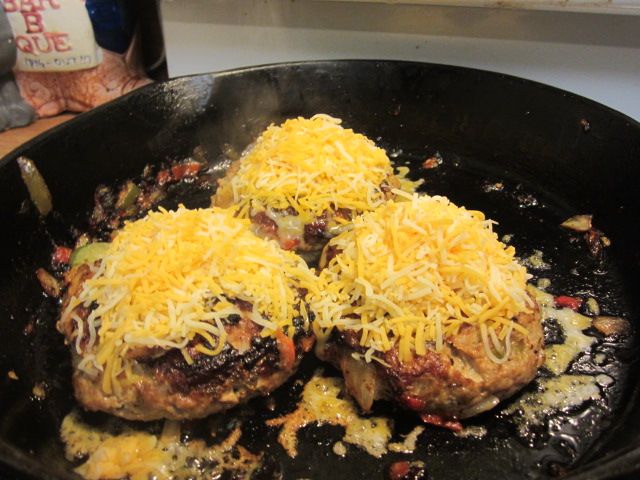 Cover the pan to steam the cheese.
Top with your choice of toppings, I used avocado and sour cream. Tomato or salsa would have been nice too!