I marinated the chicken in Italian Dressing and
Wolfe Rub Citrus
. Grilled on the Smokey Joe and basted several times. Then I reduced the marinade and added the mushrooms.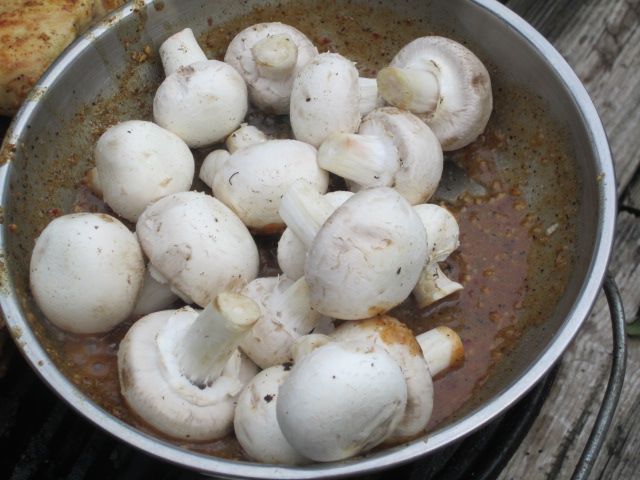 Added a little orange juice and reduced again.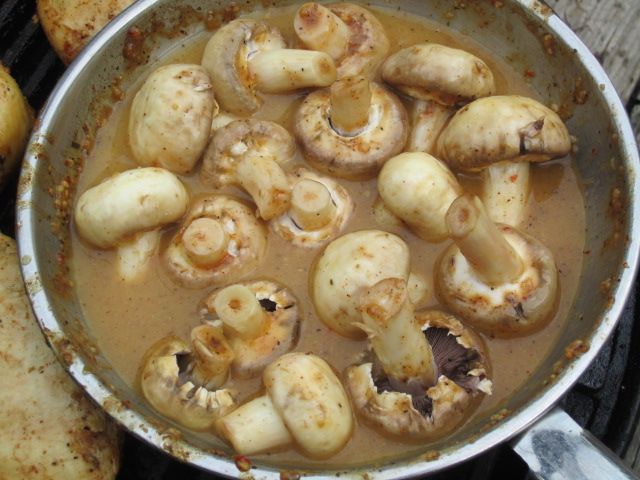 Served over a bed of baby greens, home grown tomatoes, cucumbers and other misc. veggies. I used the mariande as the dressing and topped with fresh shaved parmasean. Very tasty.