Cooked these a week or so ago.
Found a pack of Chicken Tenders marked down for $1.40 that had my name on them. Marinated in Italian Dressing, Chili Powder, Cumin, Oregano, Garlic, Onion, Lime Juice and S&P.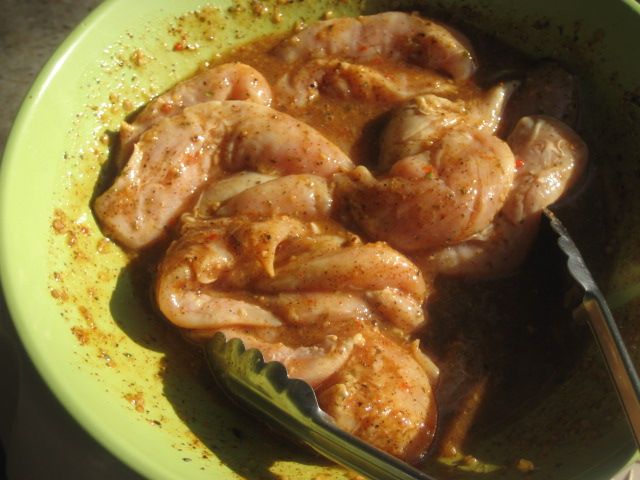 Onto the Smokey Joe for a few minutes per side.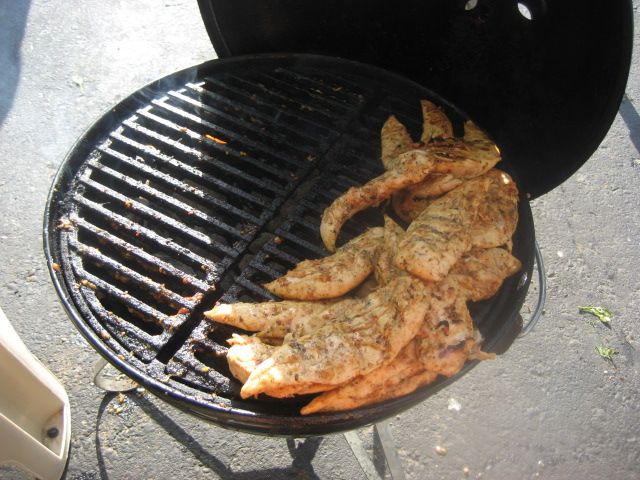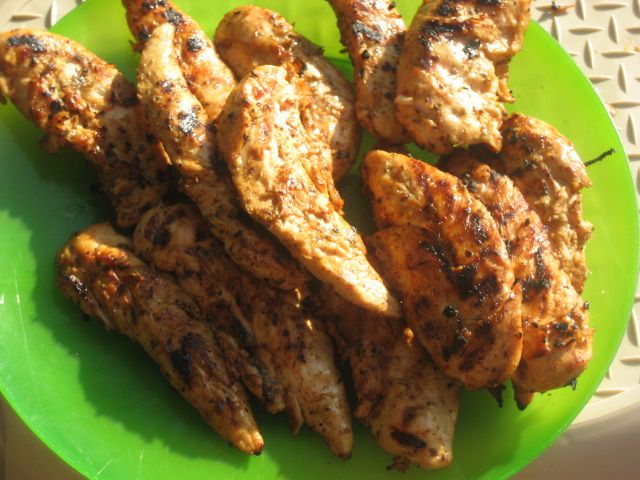 Topped with lettuce, tomato, onion and avocado. Served with Mexican rice and black beans.