These were more pic's I had on my memory card that I'm finally getting around to.
Did a Butterball this go around on the Performer. Small 8lb turkey just for Cathryn and I.
Cooked over Kingsford and Cherry Wood.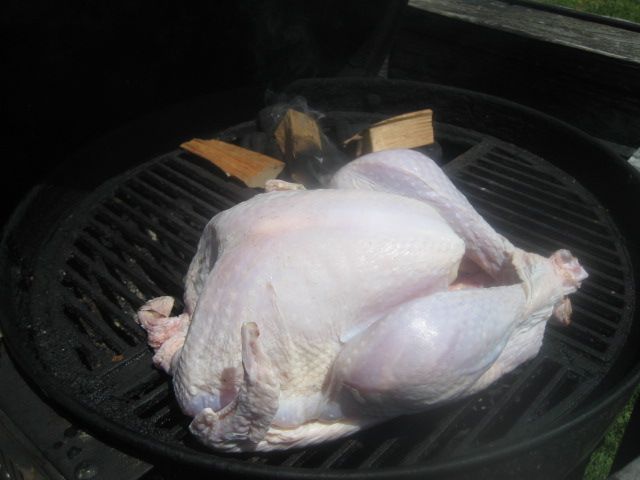 Once the turkey was done and resting I prepared our sides. Sweet potatoes and broccoli casserole.
Uncovered after about 20 minutes.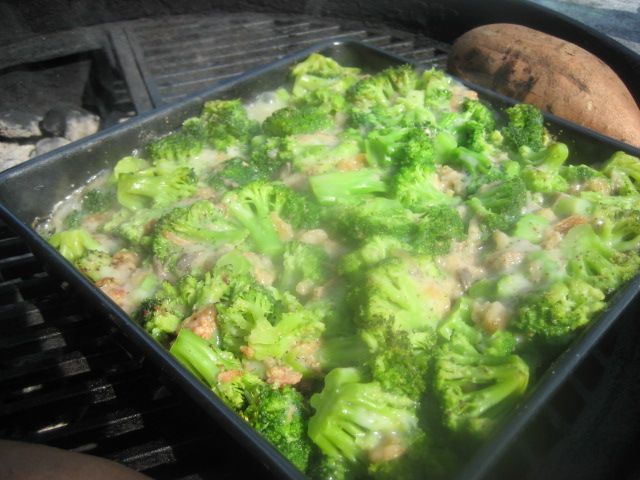 Topped with fried onions and cooked uncovered until nicely browned and thickened.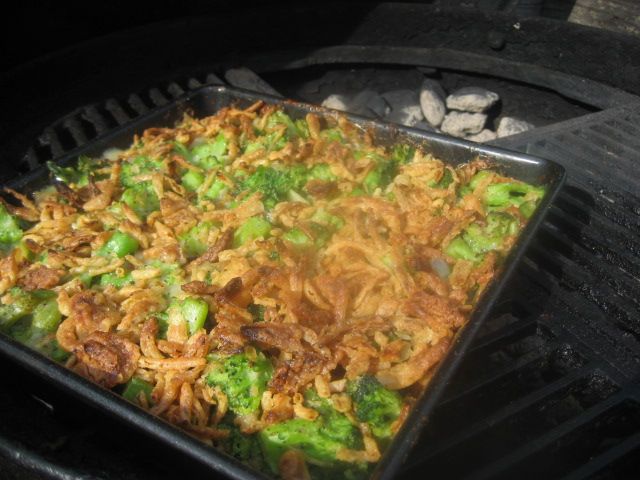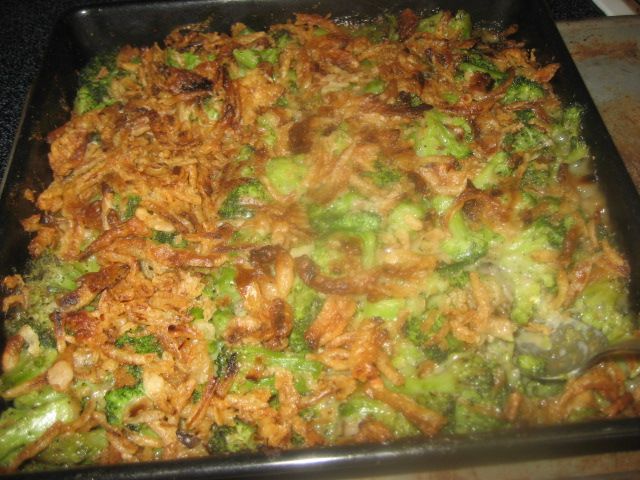 Dinner is ready.