Last night I cooked some chops for Cathryn and I.
Seasoned with Knox's Yummy Chicken Rub, pan seared until they had a nice caramelization.
Added a whole sliced lemon directly onto the pan and put the chops on top and added about 1 cup of Orange Juice, covered and simmered about 20 minutes, until tender.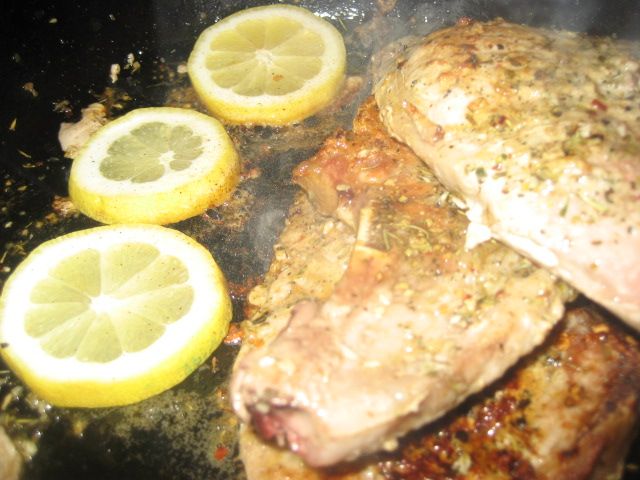 Added a bag of frozen brussel sprouts, covered until tender and the sauce was thickened.
Served over whole grain pasta and topped with Monterey Jack Cheese.