Took 1lb of Bison and formed 4 patties.
Stuffed them both with 2 slices of pepperoni, 2 slices of cheddar cheese and jalapenos in mine. Cathyn, decided to opt out on the jalapenos.
I put minced onion in the pan with splash of water to steam onions a bit while the burgers steamed for a few minutes. Kinda like they do at Little Taverns and White Castles.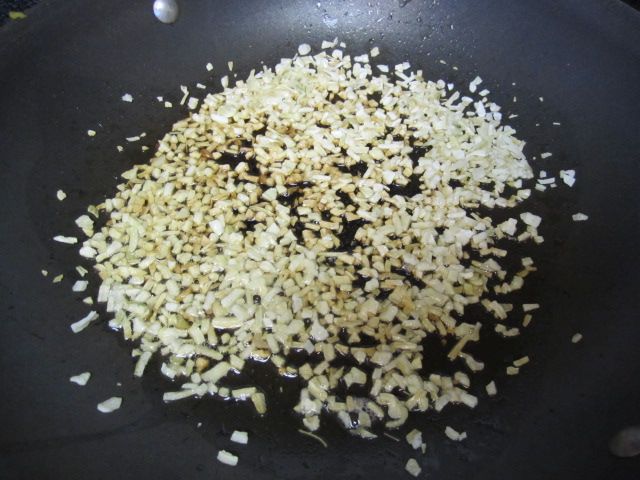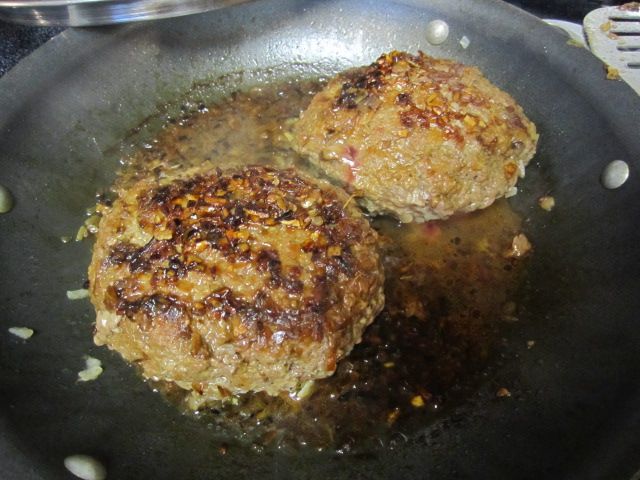 While the burgers were cooking I slightly toasted a drained can of corn, then added a drained and rinsed can of black beans an about cup of salsa and seasoned.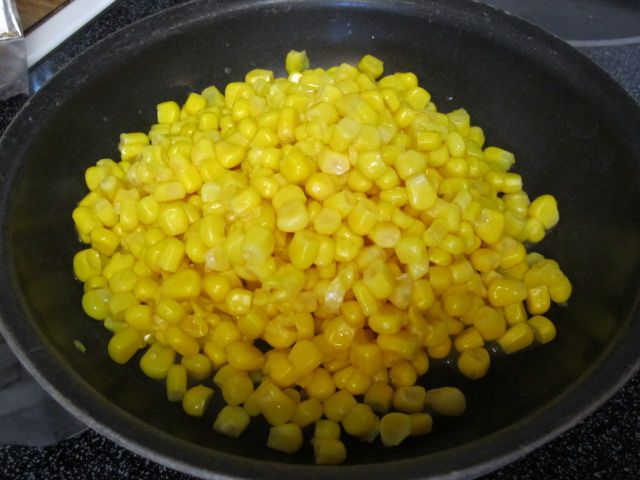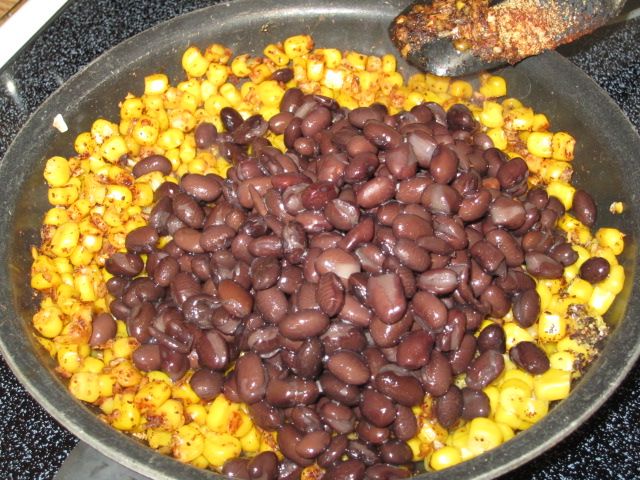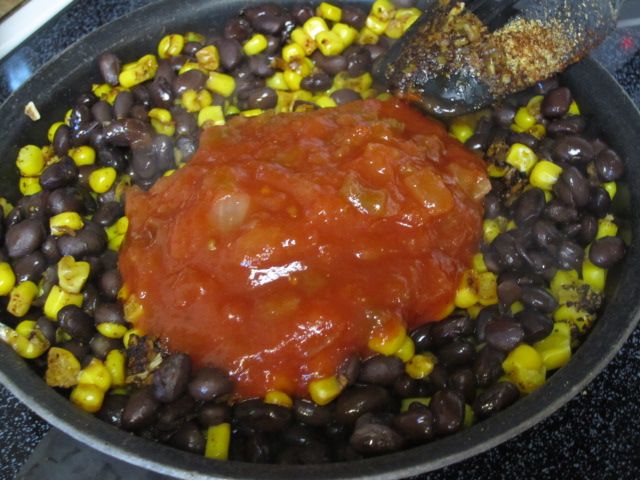 Dinner is ready.