NEEDED something new, so I did a version of the OMS wings and made Raspberry Sriracha Wings and they were SLAMMIN! Also made a crab dip, that I'm ashamed to admit.....I ate 3/4 of it by myself. So my one hour of exercising will be extended today. Also did the clams which are always YUMBO!
Wings and dip on first indirect. Wings were rubbed a couple hours ahead of time with Wolfe Rub Citrus.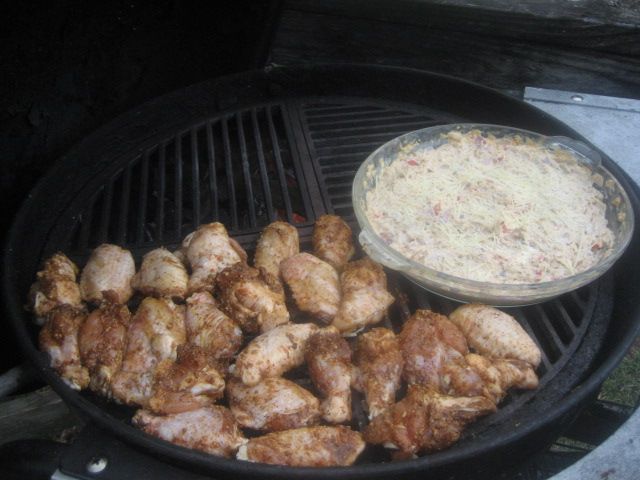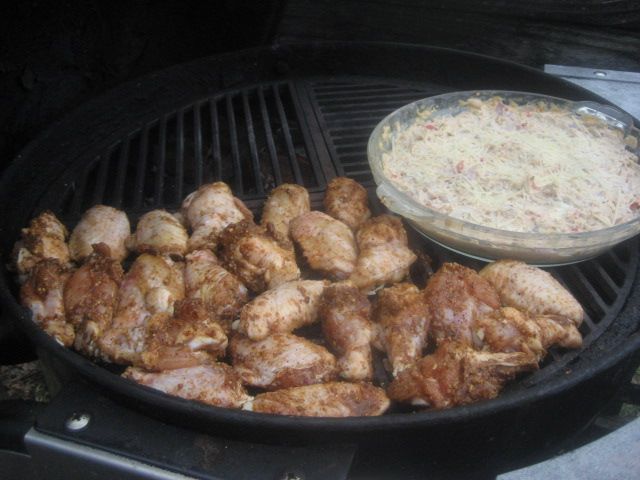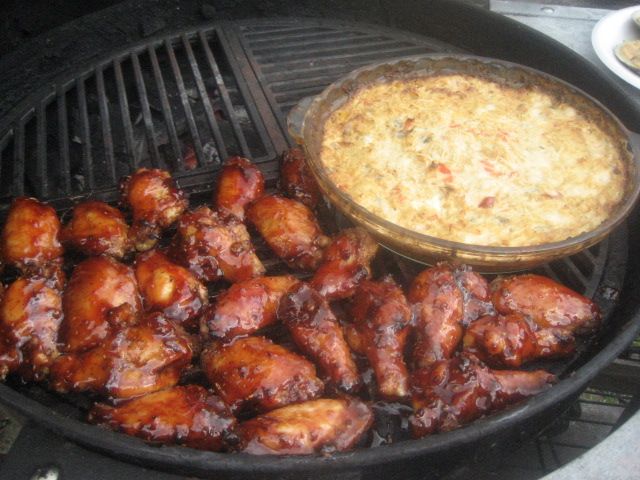 Ready to add the clams.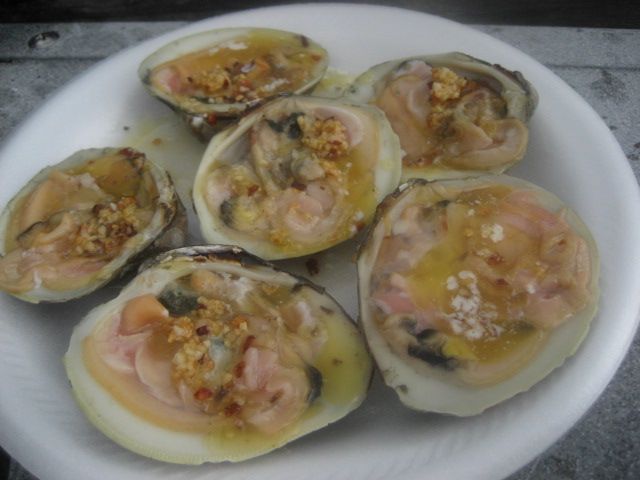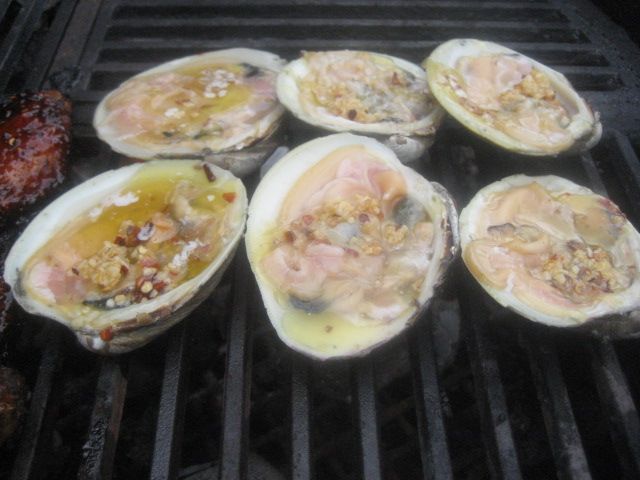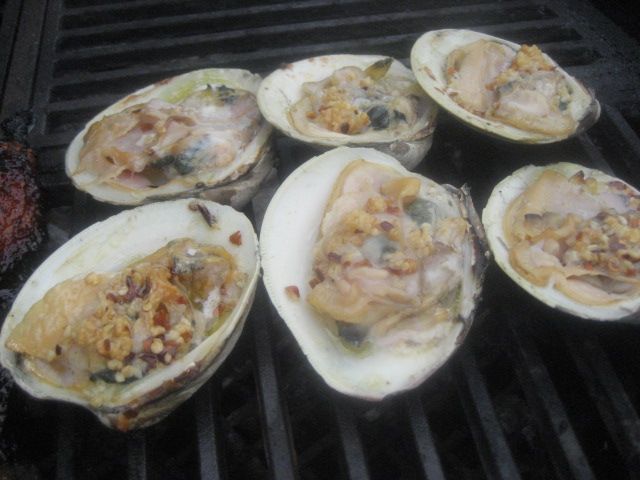 Rub a dub dub it's time to grub!