I was off yesterday and had a list of things to do.
Went to Home Depot to get nuts and bolts to make a grate extension. Left there, was on my way to the cigar shop and SLAM I rear end a minivan with a mother and two young children. So I feel like a real jerk and continuously ask if her children are okay. She couldn't have been nicer. So we exchanged info and we were on our way, truck was still drivable and police were not involved, which made things simpler.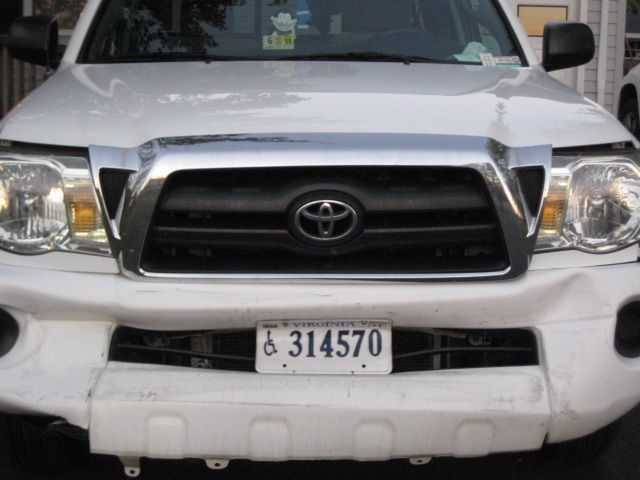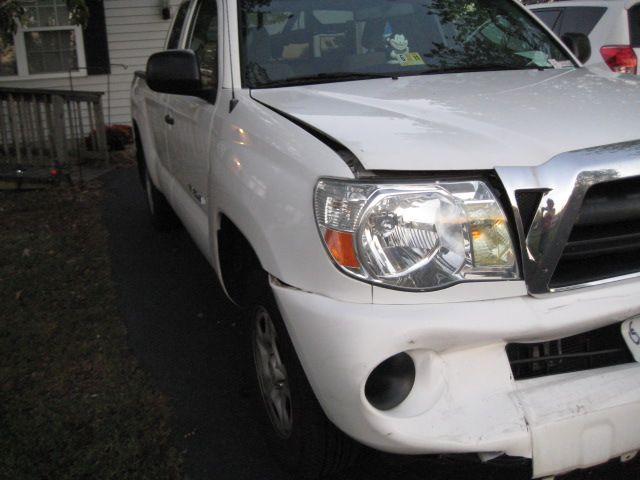 The plan was to go to the cigar shop afterwards, then to the Pet Shop and was gonna surprise my daughter with a guinea pig. I made it to the cigar shop and then went home to cut the grass and drink.
Get the grass cut, then put together my grate extension. Get it together and couldn't be happier. Text a pic so to a friend and he said 'take it off your grill'. The idiot I am, bought zinc coated nuts, bolts and washers...so this is another part of my f'd up day. I'll go back to HD today to get stainless, I knew better, but I'm blonde. It fit and worked perfect but is toxic due to the zinc coating. This made me switch from beer to Beam. What else could go wrong?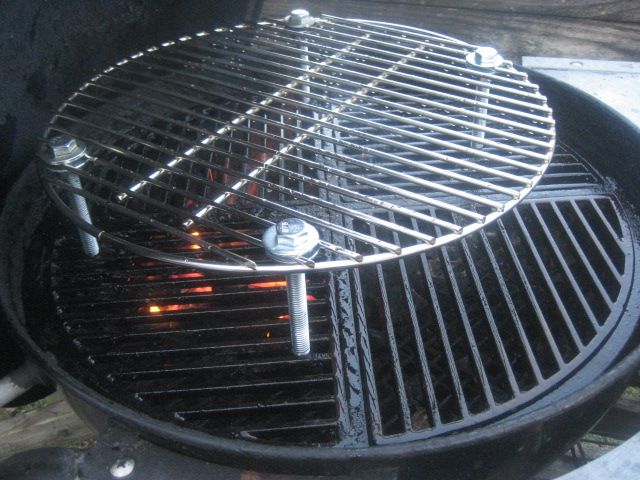 So I continue on cooking without my extension as I'm internally ragggggggggggggggging. New potatoes marinated in Italian Dressing and red onion.
Added bratwurst and bell peppers.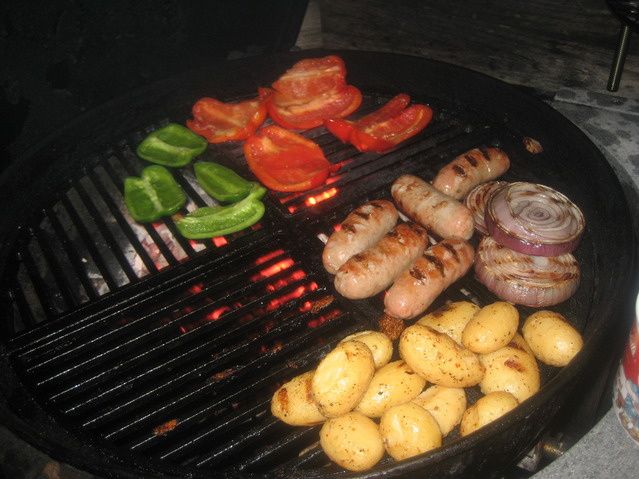 Then my wife's Friday steak, ugh and asparagus.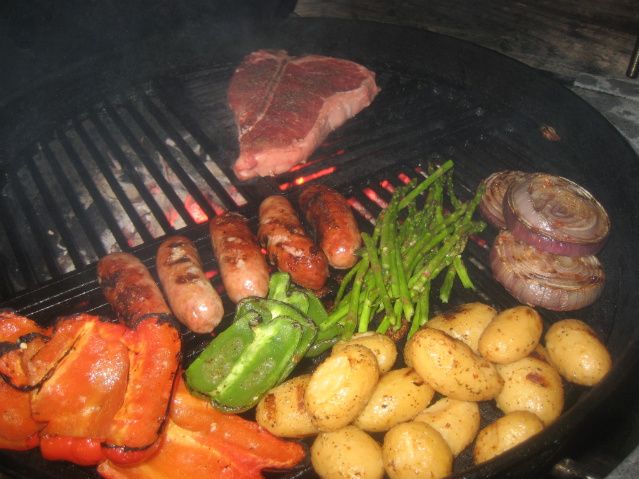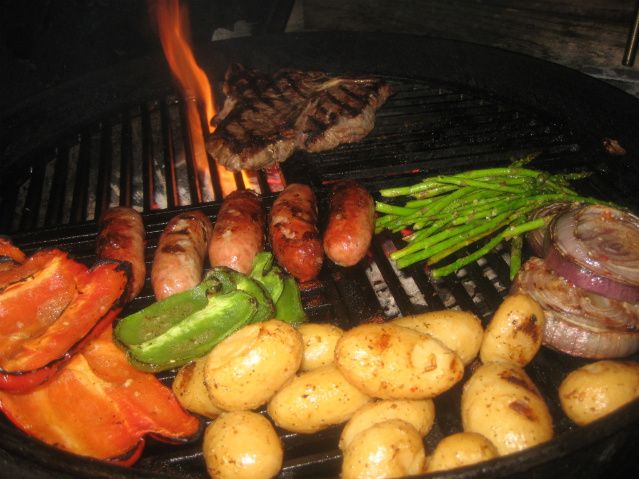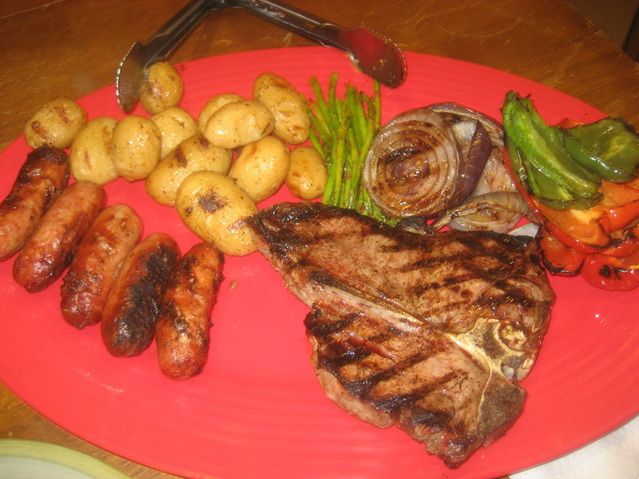 This is where things simply hit rock bottom. I go inside to eat, ask my wife for the saurkraut and buns for the brats. SHE FORGOT BOTH. At this point in my day, I just say phuck it, just par for the course of the day and put it all in a pile and eat it and act like I'm enjoying it. A brat to me is not a brat without kraut and spicy mustard and chopped fresh onion.