My daughter is hooked on the Orange Marmalade Sriracha sauce and she asked if she could make it by herself last night.....all I did was grin and say sure! She made it perfectly!!!! I'm a proud, happy daddy!!
Quartered a fryer chicken and seasoned liberally, under the skin and on top with WRC and let sit in the fridge for a couple hours. Then grilled indirect with a couple pieces of cherry wood.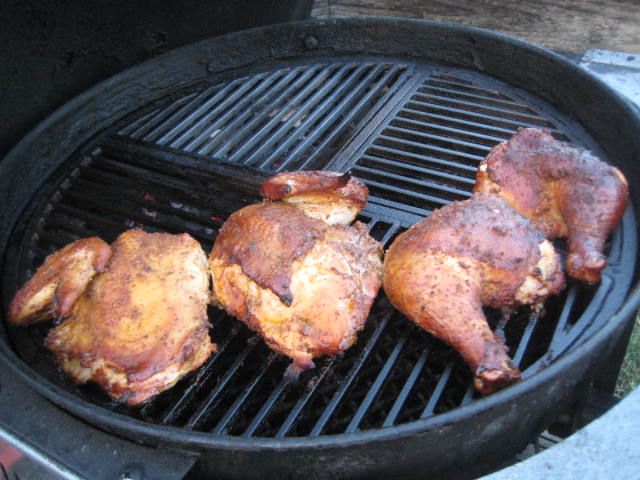 Flipped the chicken after about an hour and added my wife's onions for her Friday night steak.....
First layer of OMS sauce applied.
More layers of OMS sauce.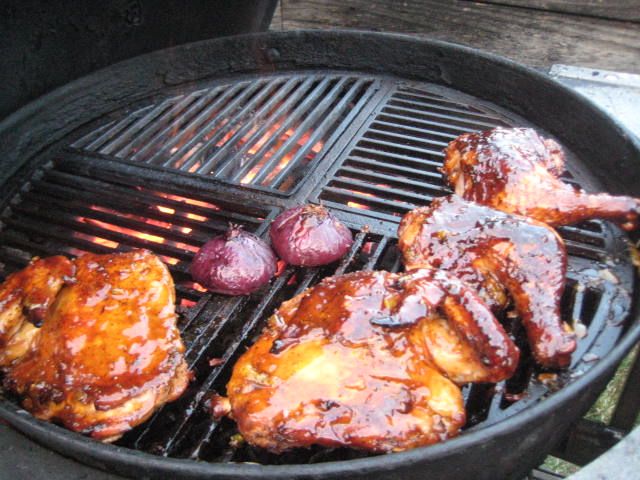 Added some bell pepper.
Then threw on my wife's NY Strip and some asparagus.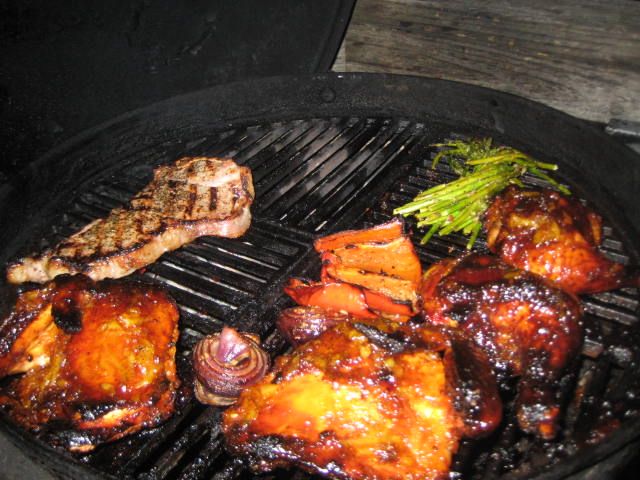 Dinner is ready!!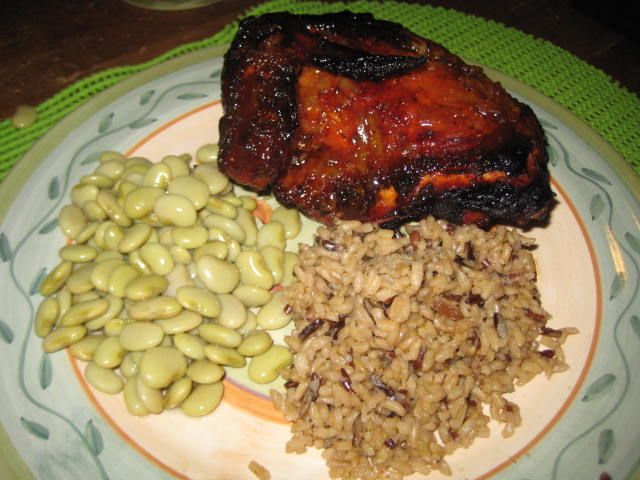 Burrrrrp! Pretty tasty too!