We had quite a bit of the monster sirloins leftover from the
other night
. I wanted clams, my daughter wanted shrimp and my wife didn't want either, so I chunked up the sirloin and braised it in about a cup of leftover morning coffee, lot's of black pepper, granulated garlic, minced onion and oregano.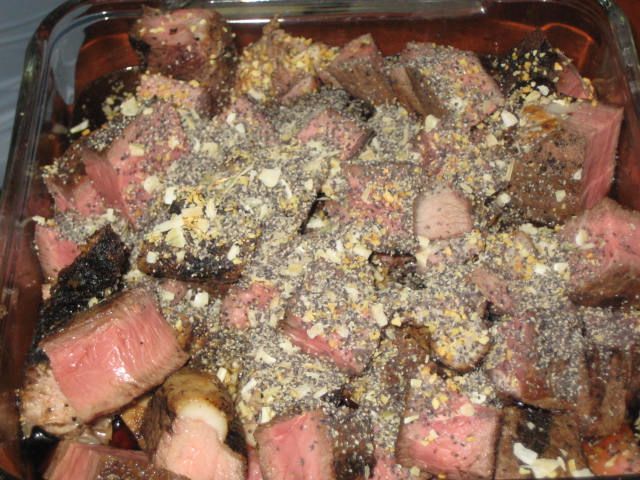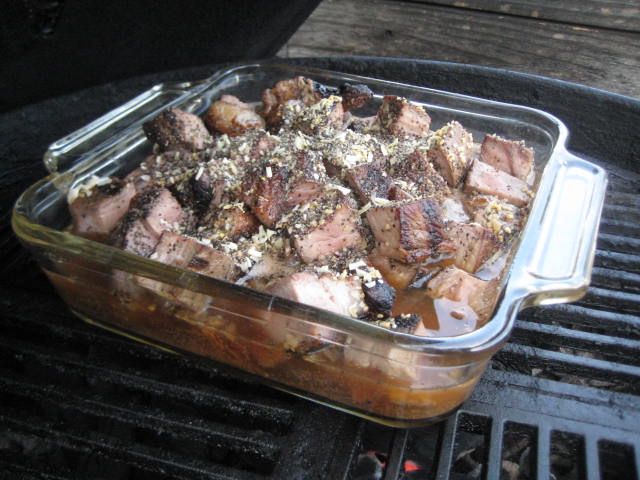 While the sirloin was braising, I was cleaning and shucking 32 clams.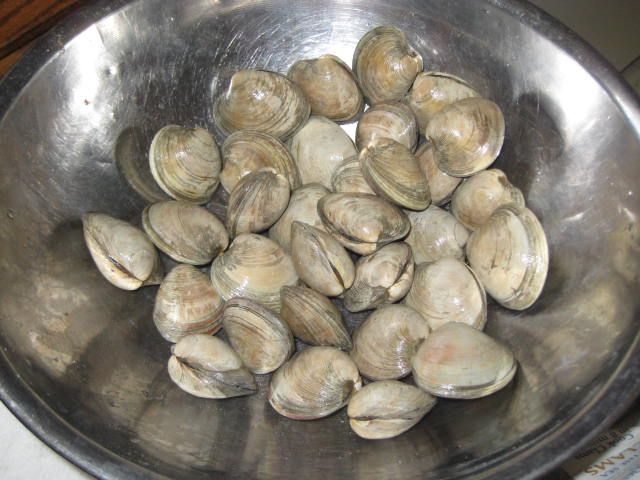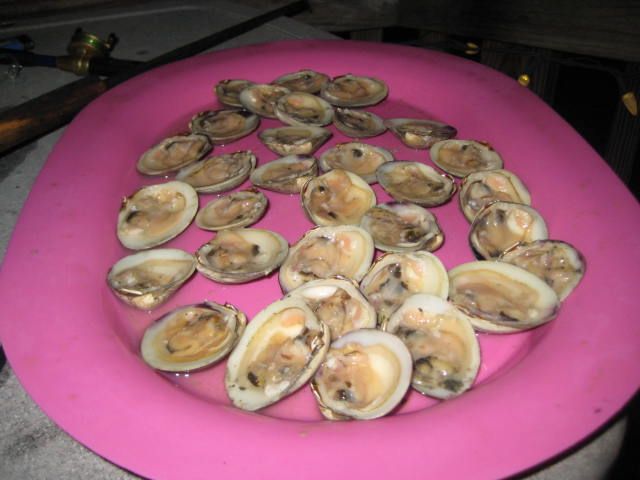 And marinating shrimp in EVOO, Orange juice, garlic, onion oregano, salt and lots of red pepper flakes.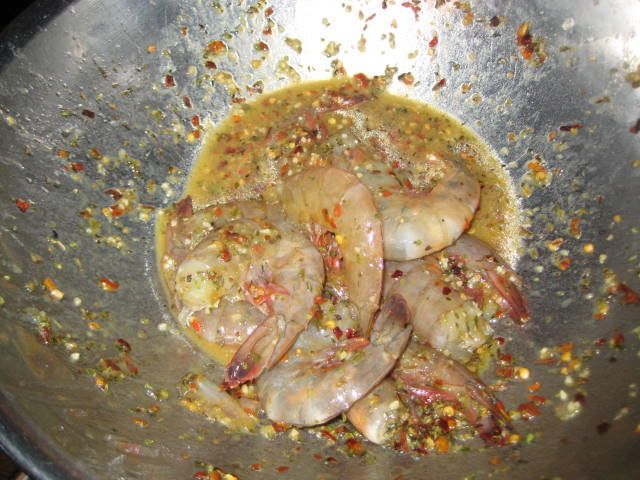 While things were braising and marinating, I was enjoying a few cold ones and a Rocky Patel on a nice late summer evening.
Here's the sirloin after about an hour and a half and it's coming along nicely.
Finally done and time to put the clams and shrimp on.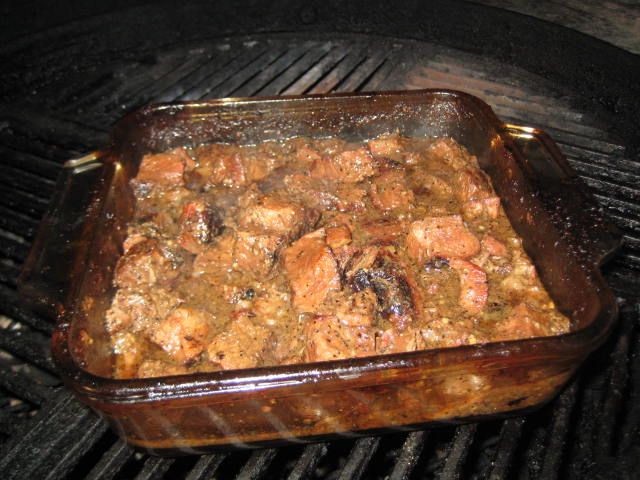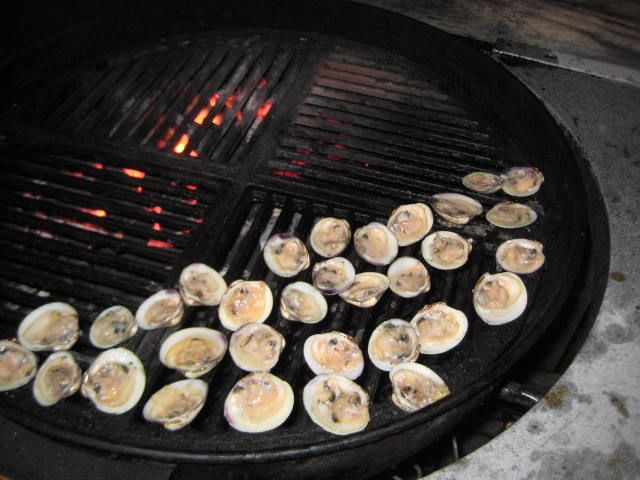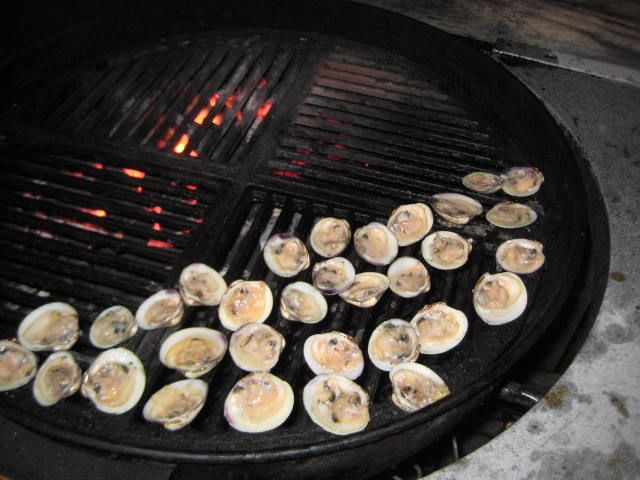 I basted the clams with a mixture of EVOO, butter, garlic, onion, red and black pepper, salt and a couple splashes of Diet Mountain Dew (white wine if you have it, which I don't).
Dinner is served!