We did the Flat Out whole grain shells for the dough again, this stuff rocks for grilling pizza among other things and is most of all healthy!!
My daughter has this thing about chicken and ham HAVING to be on her pizza. I mean, she'll eat anything really but she really loves chicken on it, so I love making her happy so I oblige. I asked what kind of seasoning she wanted on it and she pulled out my buddy Dan Arnolds Sucklebuster Steak seasoning. Actually turned out awesome on chicken!! Will be a go to the next time I grill chicken.
Chicken is done, so I added the main ingredient for my pie, bay scallops seasoned with a bit of EVOO and S&P. Cooked on my cast iron griddle.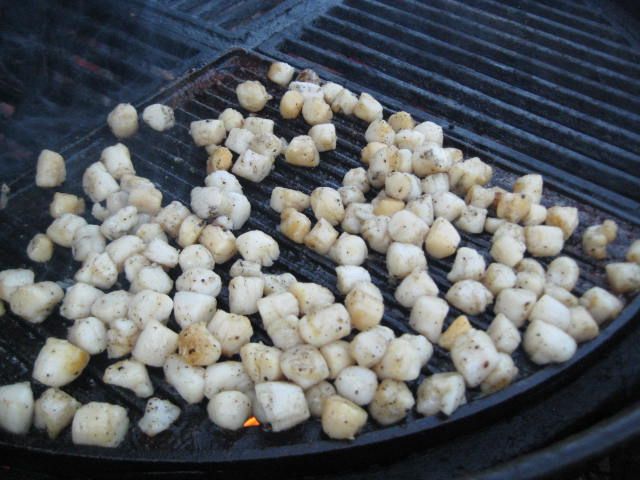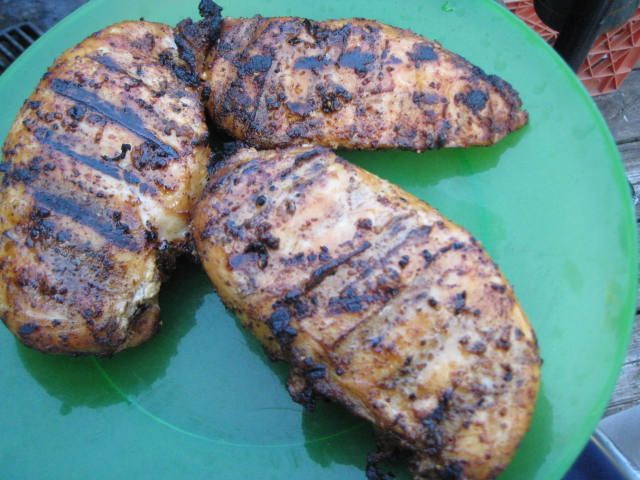 Time to build my pie. I wanted something different for mine. Used a red clam sauce for the base.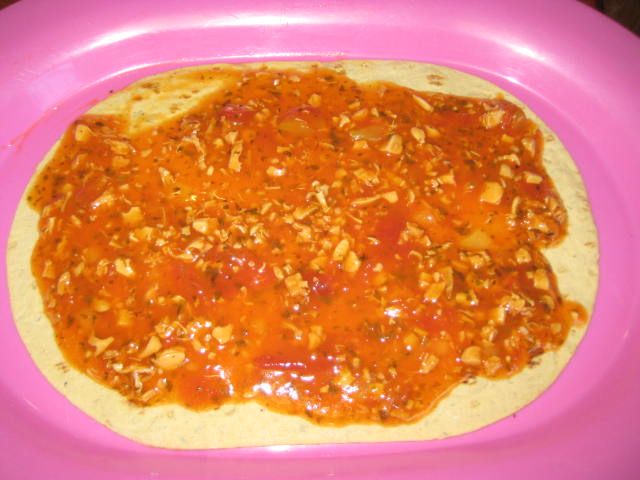 Then I added the 'taboo' Parmesan cheese to the 'seafood'. Some people cringe at the thought of cheese on seafood, I'm not one of them. I like it!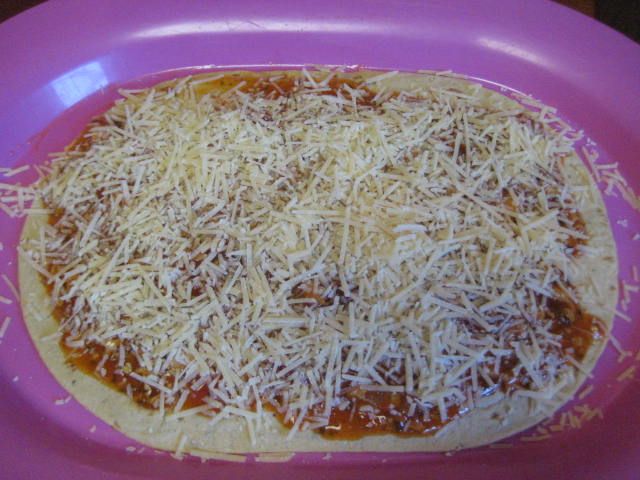 Then I added mushrooms, bell pepper, onion, anchovies, garlic, red pepper flakes and oregano.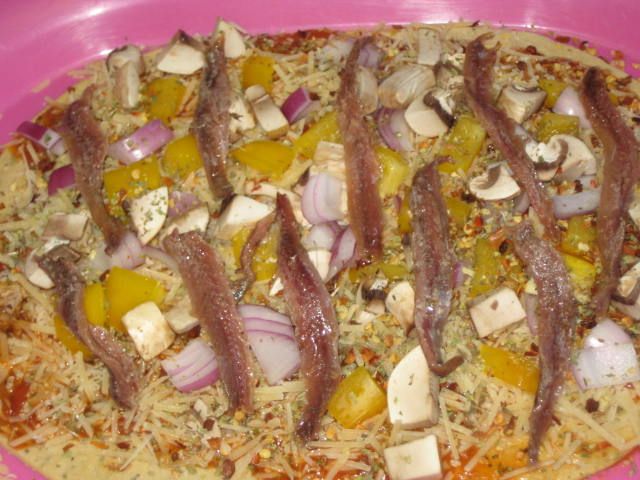 Here's my wife's pie. It has provolone, Parmesan, mozzarella, pepperoni, ham, onions and bell pepper.
Cathryn's pizza with the chicken and ham.
Cat's stuck to the grill and tore, but I mainly salvaged it.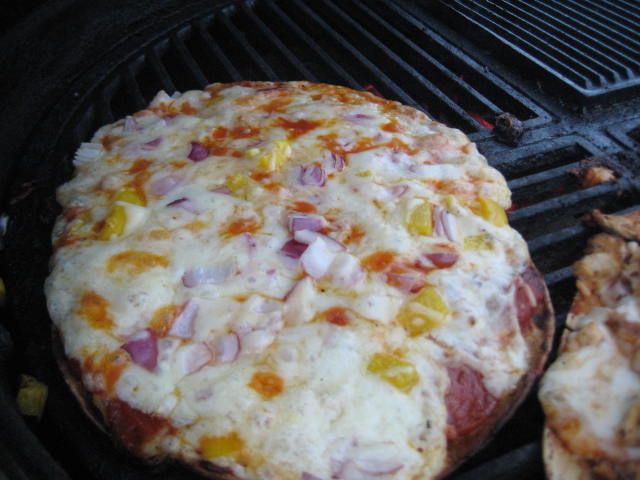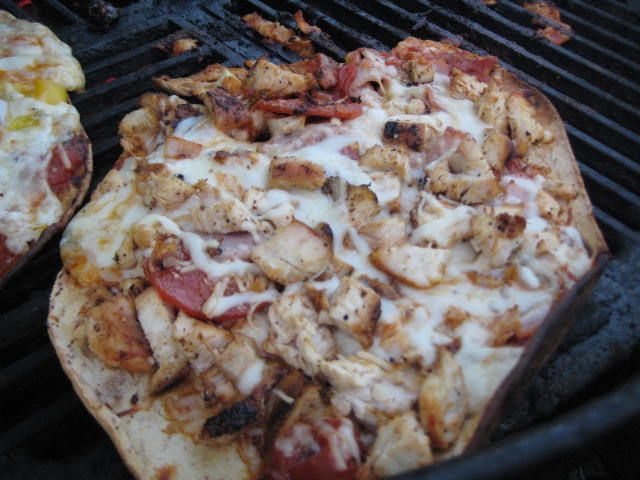 Mine is ready for the grill!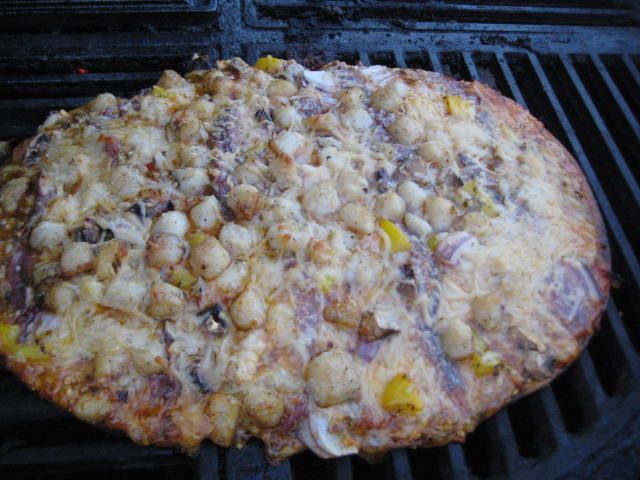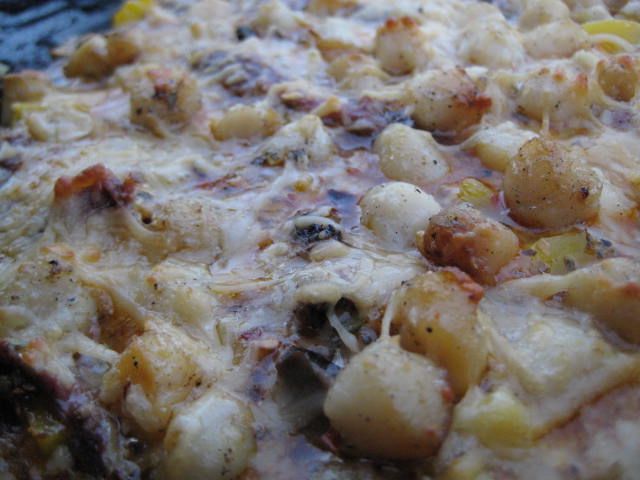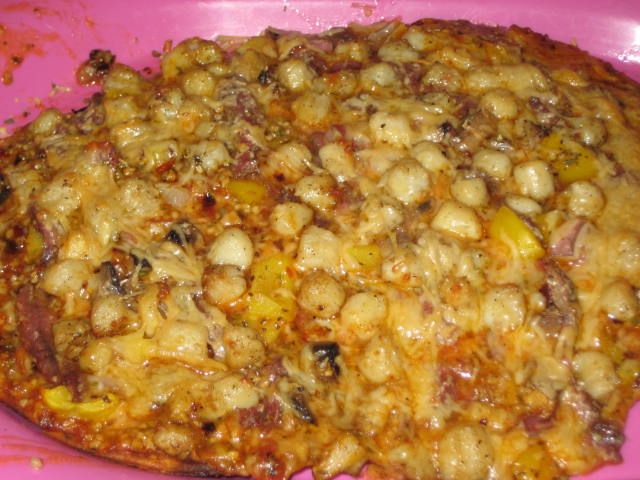 Pretty darn good dinner!