I combined a little butter, EVOO, garlic, oregano, black and red pepper.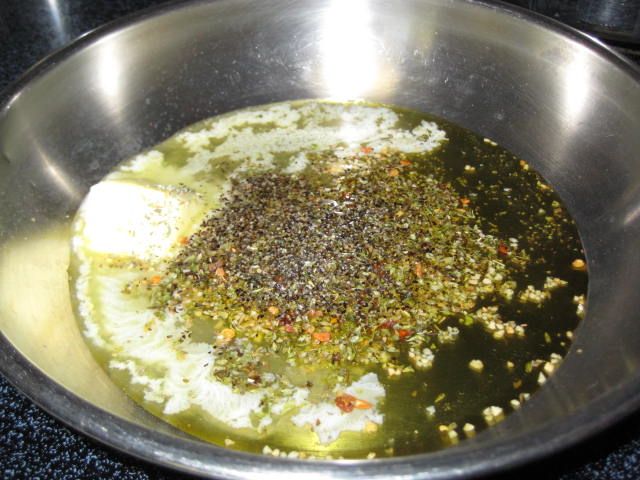 While that was cooling, I shucked a 50 count bag of cherrystone clams. Had about 5 dead ones, so they were tossed.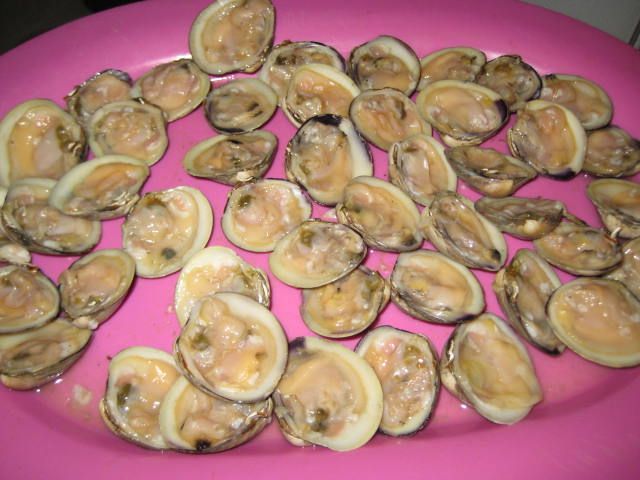 Then brushed the mixed over every clam. I know cheese is normally taboo, with seafood, but I was going to put a little parmesean cheese on top of each clam, but decided at the last minute to skip this time.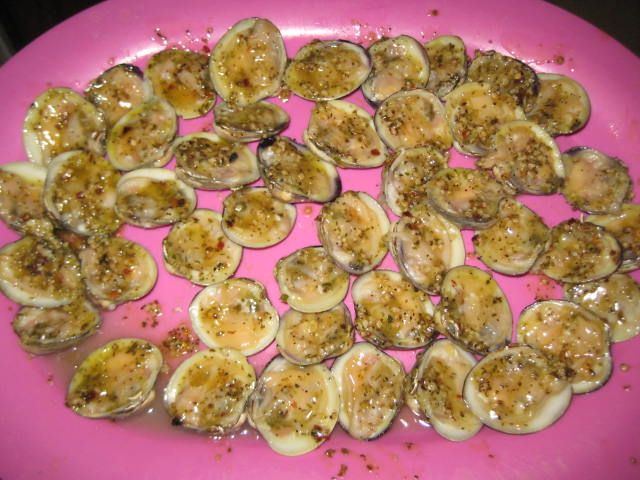 When the grill was hot, I put 4lbs of snow crab legs on to steam while the clams cooked.
Now it's time for the clams. Cooked indirect for 5 minutes.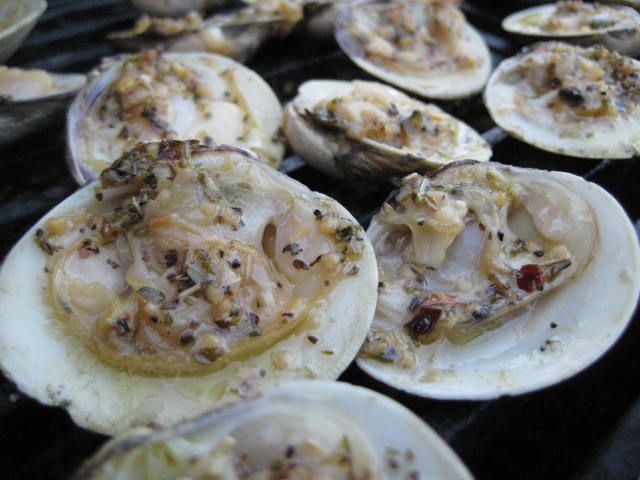 5 minutes later the clams are ready! Spritzed with a bit of fresh lemon juice.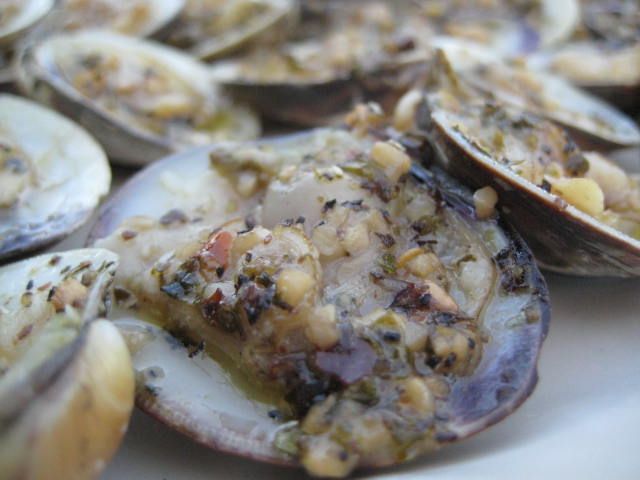 My plate along with the leftover Chile' Garlic Shrimp.
And my little clam lover enjoying the clams! These were fantastic!