See all the specs here:
https://www.carecure.net/forum/showp...7&postcount=44
Main differences new vs.
old
:
85 v. 80
11" V front v. 13" tapered
25" v. 24" rear wheels
5" v. 4" casters
+3/4" v. +1" frame
20" v. 19.5 fsf
I had the chair sent to ADI and had their brakes installed.
Unfortunately they made a mistake on my projection hand-rims, so they are not on yet in the pictures. I only sat in the chair about 10-15 minutes thus far. Te CAD shows a COG of 2.5" but I had it changed to 2.25 before they sent it out.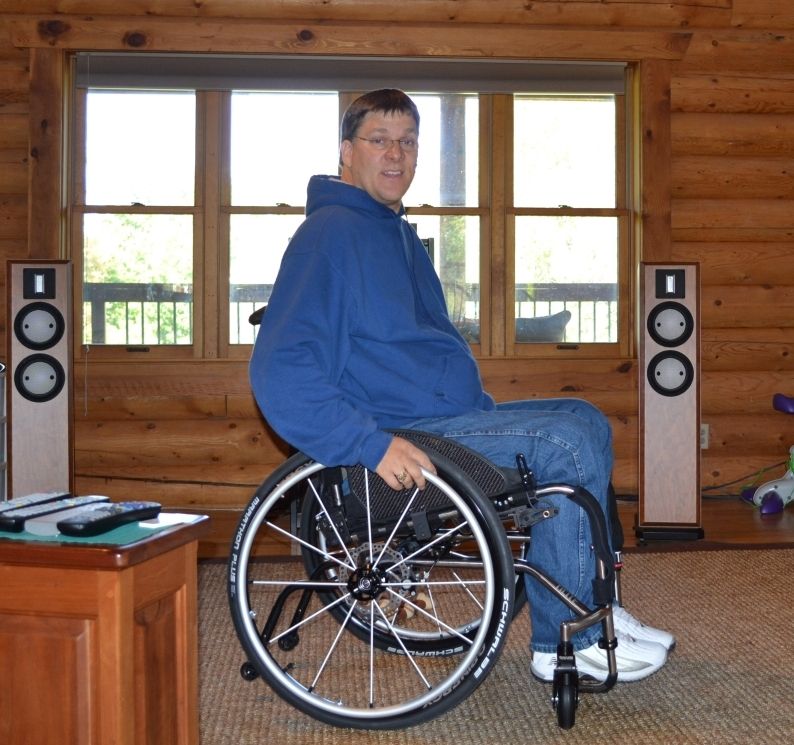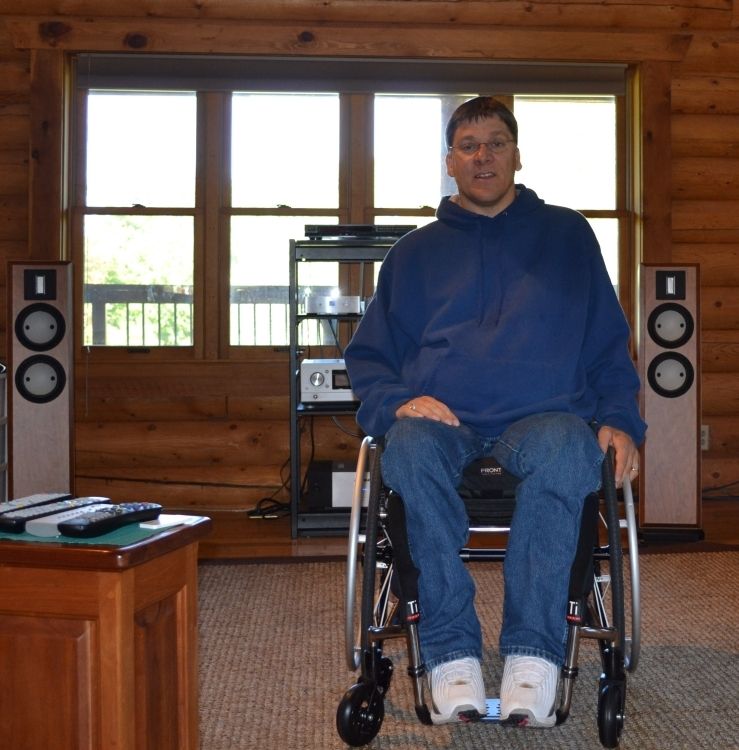 In contrast to my TR...