I went to a car show that was going on in our small town's "big" shopping center. I was surprised, there must have been 200-250 cars/bikes/boats, it was a blast rolling thru them all and taking all kinds of pics. I went with my two nephews that were visiting from Baton Rouge, they are 16 & 14 so they were in car heaven.
I took lots of pics, but this one really caught my eye, a beautiful '55 Chevy: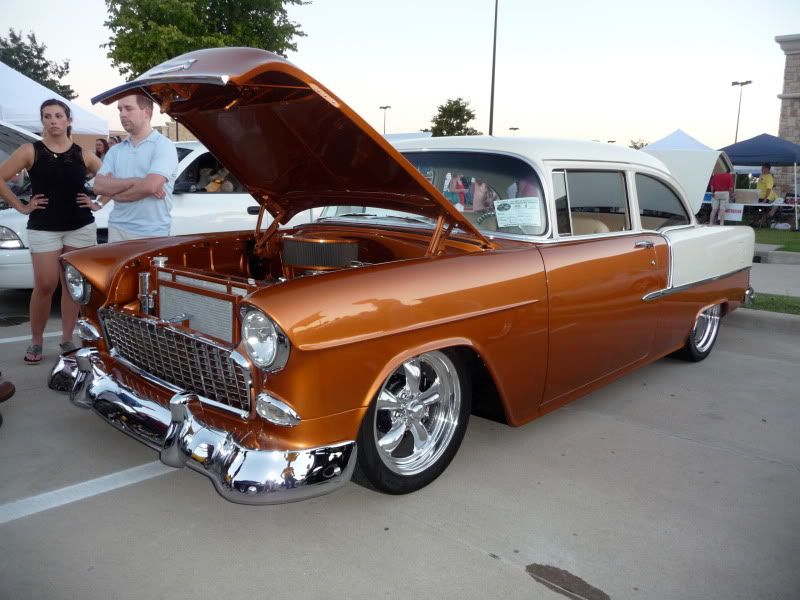 I had noticed a guy in a chair near it and rolled up and asked him if it was his, "yup sure is". He then had a friend open the door for me, what a sweet setup: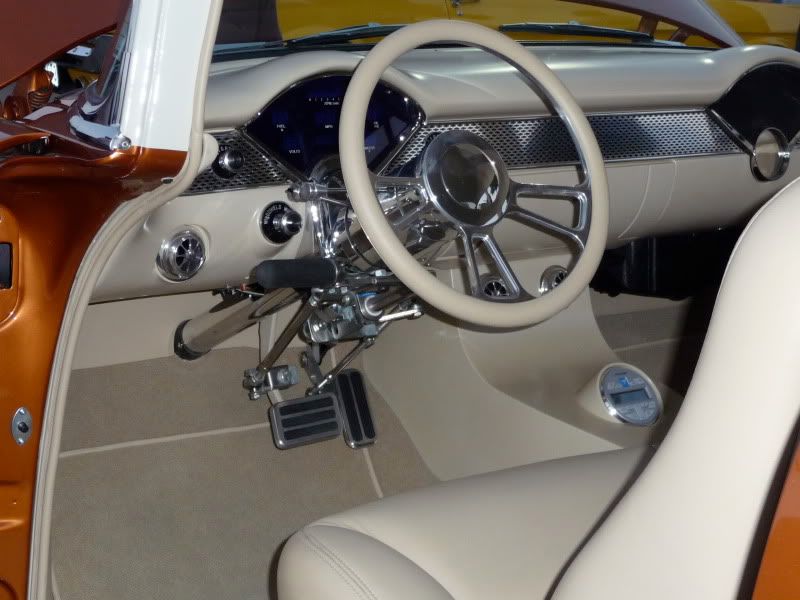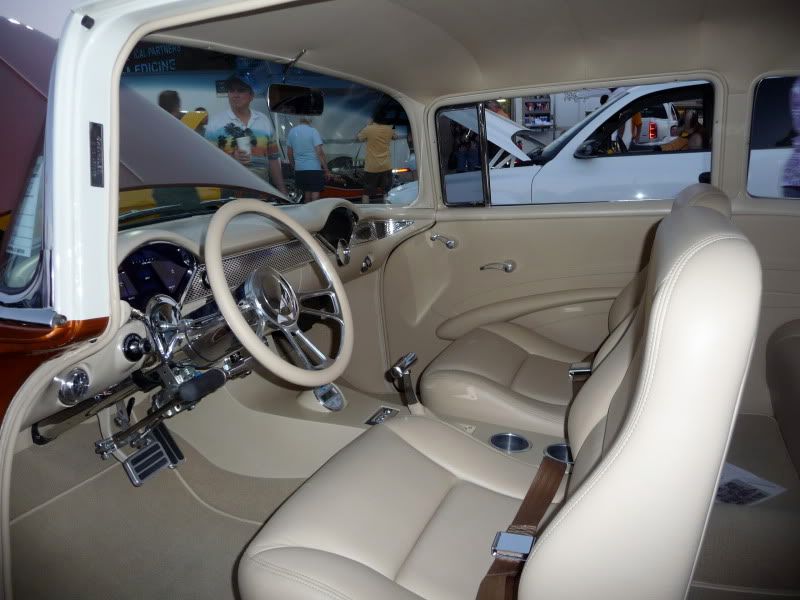 Due to money issues, he said it took four and a half years to have it completed. I asked him how he kept from dinging the paint getting in. He pointed down and his whole lower legs/footplate were wrapped in foam.