I have finally recieved my new chair. Let me note that in the picture below I am not done adjusting the chair, the back angle is back a bit too far, I will probably bring the foot plate up just a bit and the COG needs to go back. I moved the COG once but I need to get the back set before messing with COG anymore. (The COG is 2.5" in the picture.) I did move the casters to the bottom hole for a little more ground clearence, I am very close.
I spent the day in it yeasterday and today I am back in my old chair because I need my lockdown for driving and wow, no wonder I have had arm issues! I knew my old chair was a tank and I would benefit from a new chair, but I really think the is something wrong with my old chair, it just doesn't move in comparison.
I ordered Push Blacks to try and went to have them installed Saturday, but I was sent the wrong set.
So that'll have to wait.
SCI_OTR has mentioned before a slight complaint that TiLite will do things without notifying the customer first; I ordered 1" Rear Wheel Spacing and it came with 1 1/4", due to the arm rests; I am fine with it, but contact would have been nice.
I need to thank all on these forums for all the help, it has been invaluable; I post these pictures not only to share but for the possibility that it may help others as I have been helped.
Tiite TR
·
17 wide by 17 deep with 16" upholstery
·
19.5" front stf
·
16" rear stf
·
17.5" – 20.5" adjustable back (set at 18" in picture)
·
2" taper in front
·
80 degree front
·
24" Spinergy's
·
4" casters on Frog Leg forks (I plan to get Frog Leg alum casters)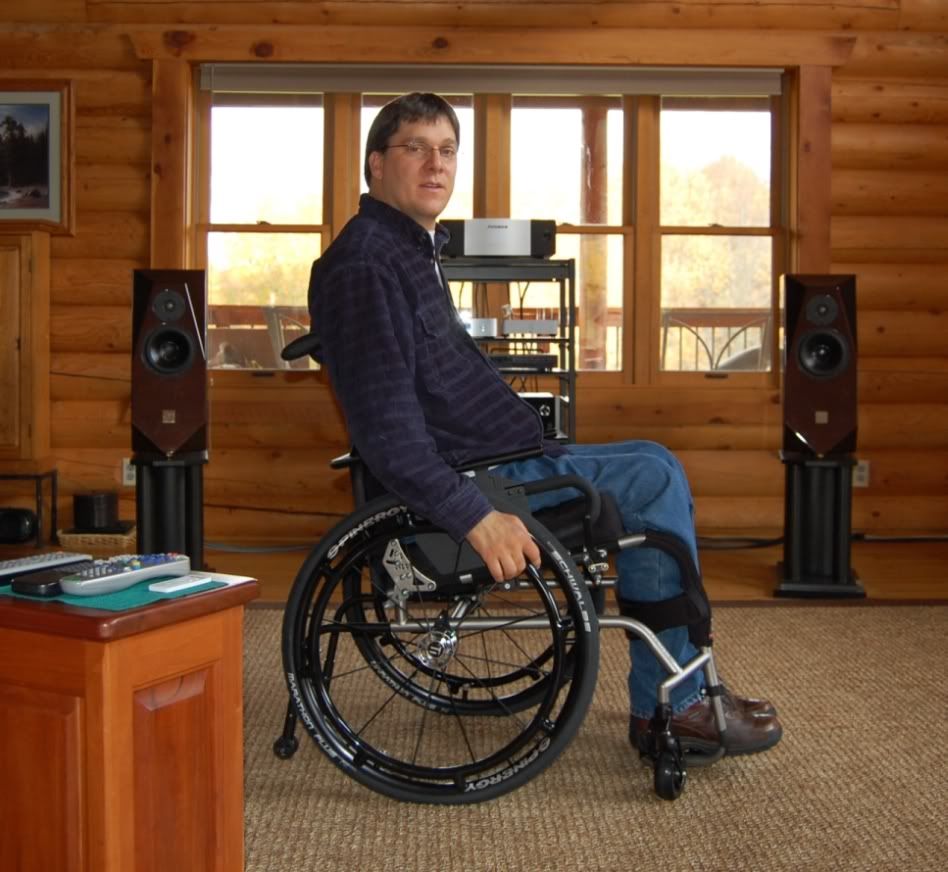 Old chair - note: the front angle is 60 degrees, but I am sure it measures more because I lowered the rear seat height, which causes the front to kick out too.
Demo chair - note: it is a 80 degree front, but 6" casters were added to get the front height up, so it actually measures slight over 70 degrees.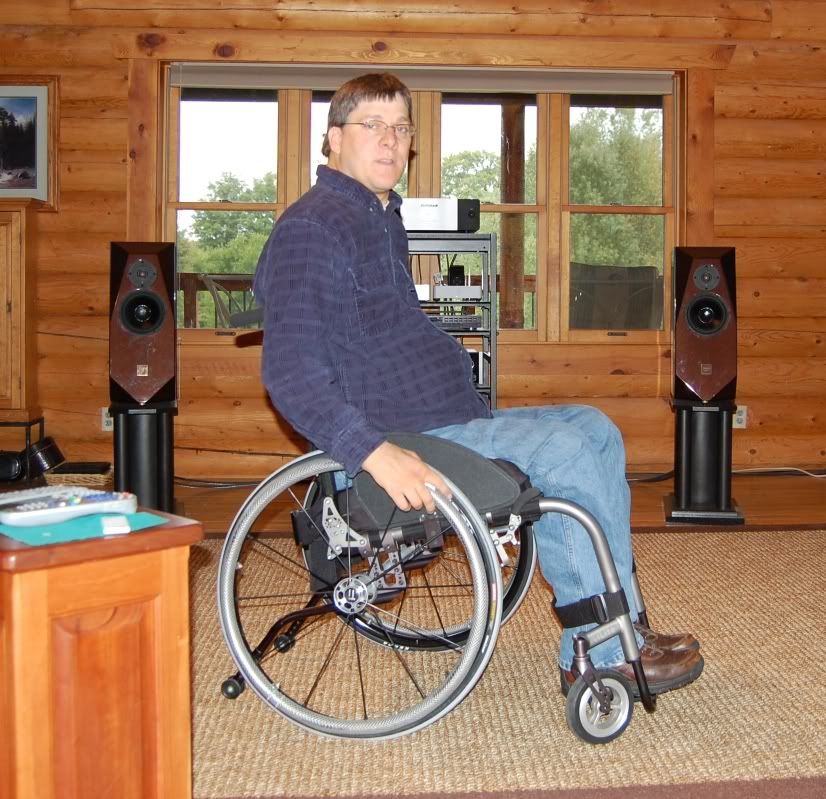 CAD