Finally installed the drop spindles and new rubber on the wheels (2009 Suburban take-offs)
Off with the old
and on with the new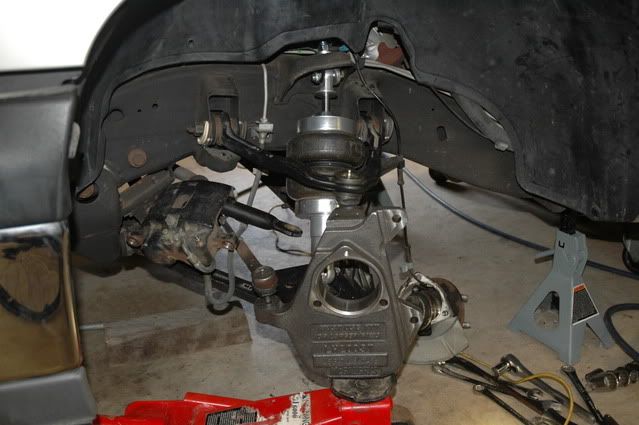 Now the whale sits at a 6.5/7.5 drop when fully deflated with 265/60/18. The fender to floor measures 29" in the front and 30" in the rear. Ride height should be approximately 2" higher.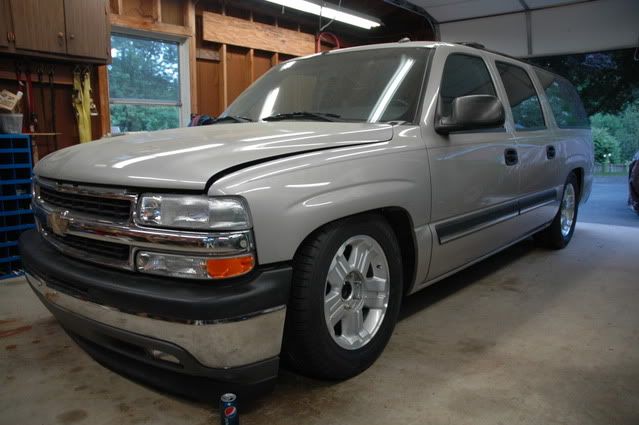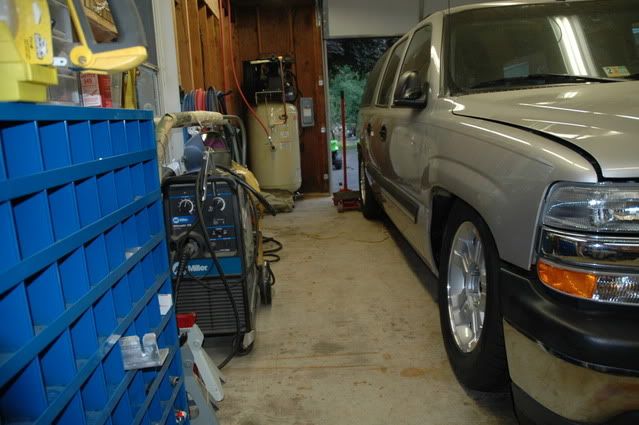 I don't know if you can tell from the last pic but now the rearend is pushed over to the passenger side by 1/2" due to the panhard bar being too short for the amount of drop. I'm shopping for an adjustable panhard bar or maybe a Watts link.
With the additional drop transferring and getting the chair in/out is MUCH easier. It's amazing what a couple inches will do.
I'm also kicking around the idea of lowering the seat 1" to make transferring even easier (not getting any younger).
I'll try to post the seat to floor height.