I am selling my 2008 Kawasaki Ninja 650R that I had custom modified to ride after my injury. It uses a set of legs dubbed "landing gear" that the rider can raise and lower as needed. The "landing gear" parts were professionally machined from aircraft grade aluminum (aside from the steel legs). The bike also uses an electric shift cylinder built into the swing arm that is controlled from two buttons on the handle bars.
Other modifications made to the bike include raised handle bars, a gear indicator built into the gauge cluster, aluminum foot plates, frame slider pegs, leg straps and a modified seat with a gel pad. The bike was also lowered to make getting on and off from a wheelchair easy. The raised handle bars give it more of a "touring" seat position to keep body weight off the arms and avoid fatigue for someone without core control. I had the bike professionally painted by an airbrush artist to pay homage to my SHOEI helmet that saved my life during my accident. The artwork is "ghosted" meaning that it is not fully visible until it is in direct sunlight.
It has a clear title and has been well maintained with 11,725 miles. I've put 2,500+ miles on the bike in the last 2 years it has been the one thing that has made me feel truly "normal" again. It's also a great feeling to get away from the wheelchair once in awhile and cruise with some friends.
Here are several Youtube videos I made showing how it all works.
Motorcycle Modified for a Paraplegic
Paraplegic Motorcycle Rider's View
Paraplegic Riding a Motorcycle Again
Click
HERE
to view more photos.
I'm asking $7,000. Please let me know if you are interested or have any questions!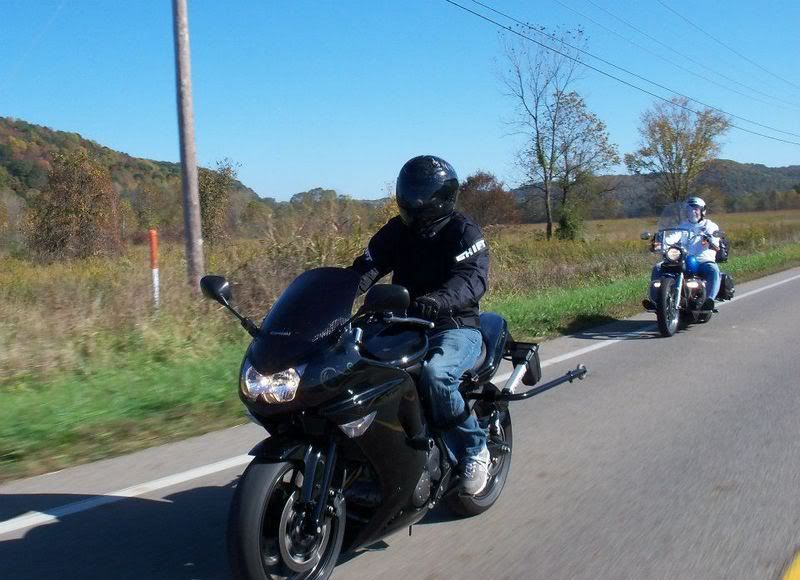 [/quote]